Fully-hosted daily dining
Bamurru Plains is an all-inclusive safari style experience where all your meals and drinks are taken care of. Our chef team incorporate native and locally sourced produce to provide a memorable gourmet experience following each day's adventure.
All meals are served from the main lodge – a communal meeting space with the Bamurru Plains signature long table dining. This communal style provides a relaxed style to mingle with new friends over dinner, sharing the day's wildlife highlights.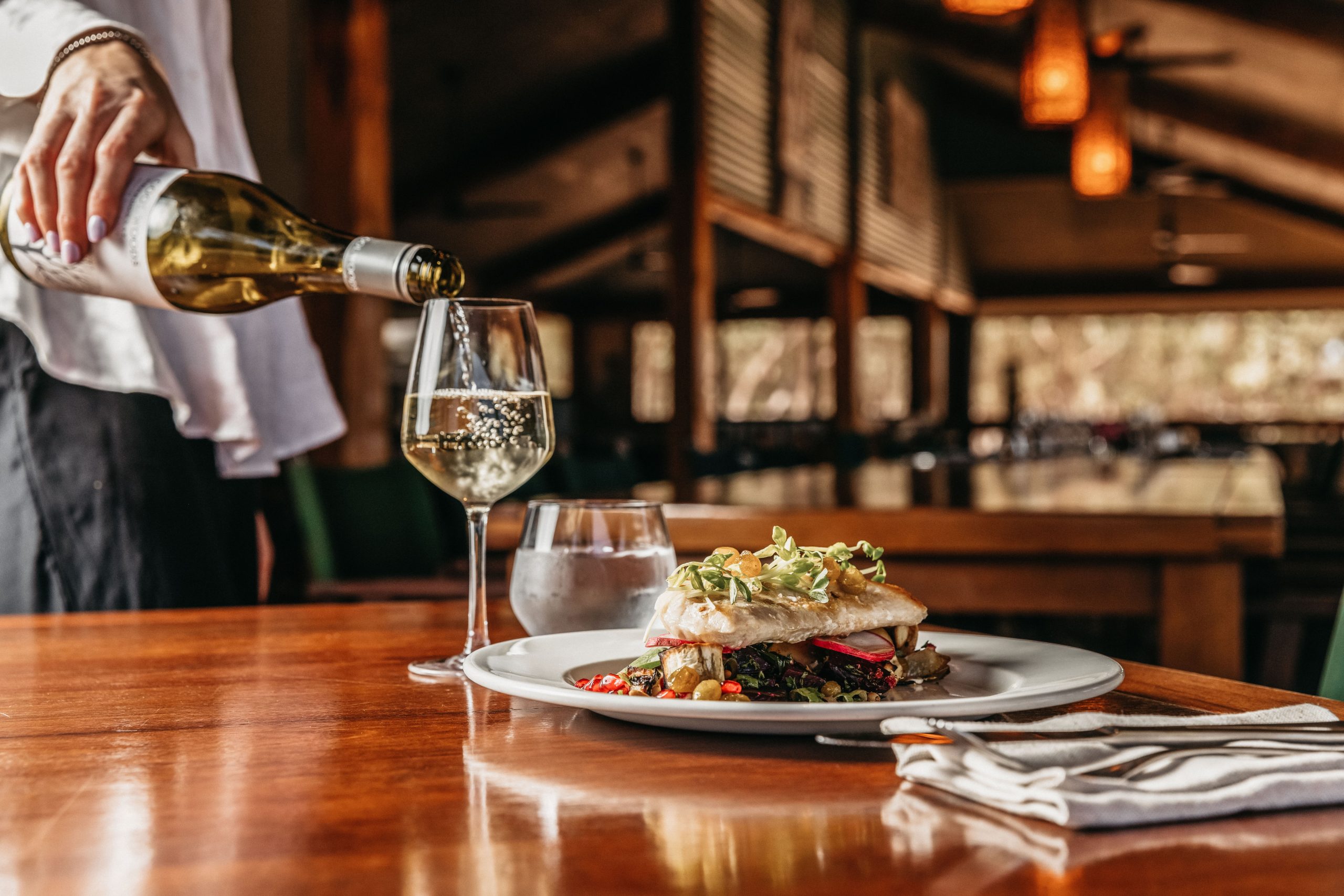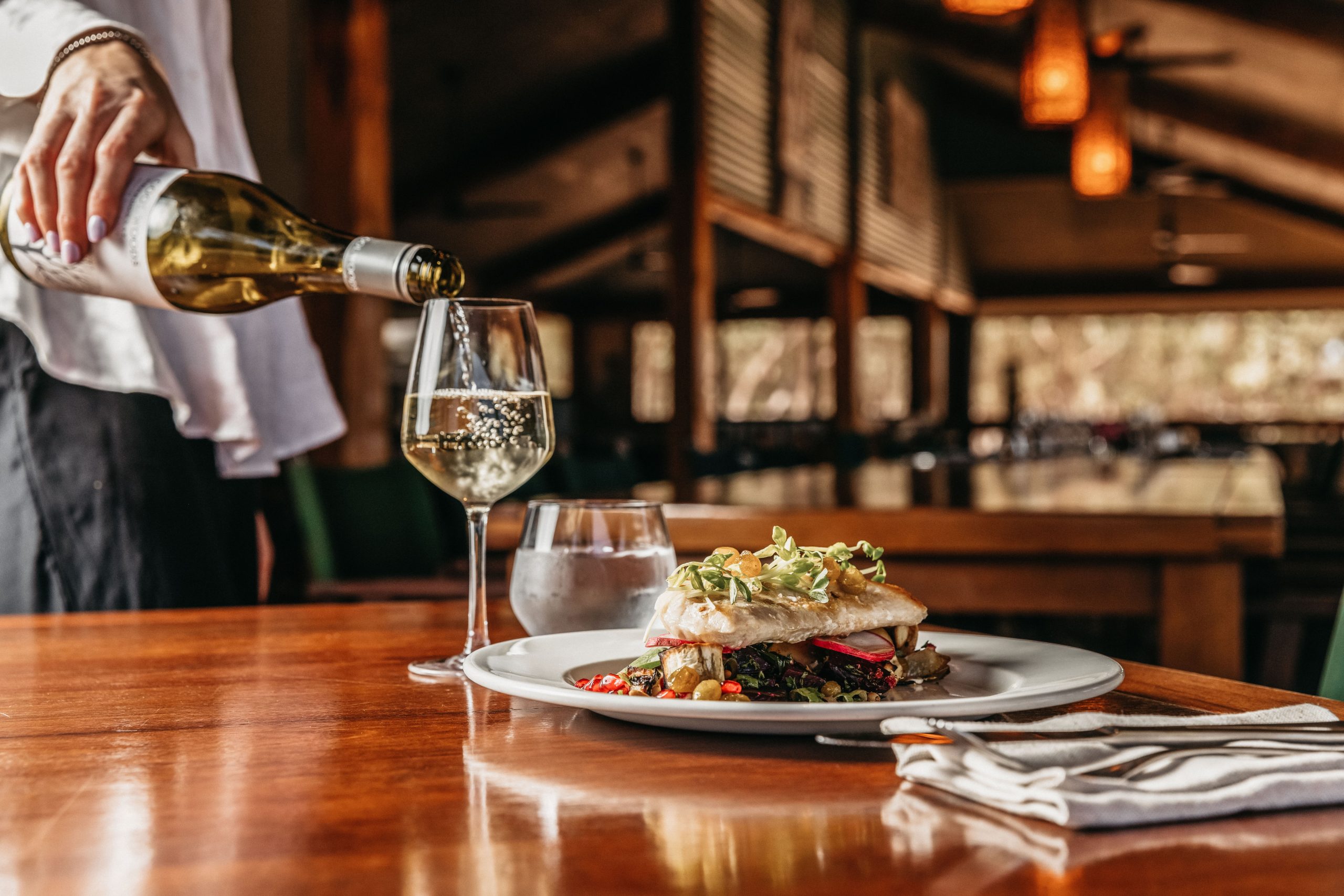 All-Inclusive meals & drinks
The culinary experience at Bamurru Plains is all-inclusive, with an 'our home is your home' approach.
We encourage our guests to unwind at leisure in our main lodge, making themselves at home with the open bar featuring a selection of Australian wines, beer and spirits. Tea and coffee making facilities are available, as well as light snacks and filtered water.
From breakfast to the after dinner desert, Bamurru Plains Head Chef and team freshly prepare all-inclusive meals daily for guests to savour. Tailored to your dietary requirements, all meals are native inspired using fresh produce from the region.
Along with the main meals, you will also indulge in canapés and sundowners that take place out in the wilderness during your afternoon activity or on the lodge deck before dinner.
The fully-hosted three-course dinner is served at our long timber dining table as frogs break into a croaky serenade or, private dining can be arranged if you stay in the Kingfisher Suite. Watch our Head Chef create his favourite dishes from the open kitchen, as you're settled in for a social evening meal with guests and Field Guides.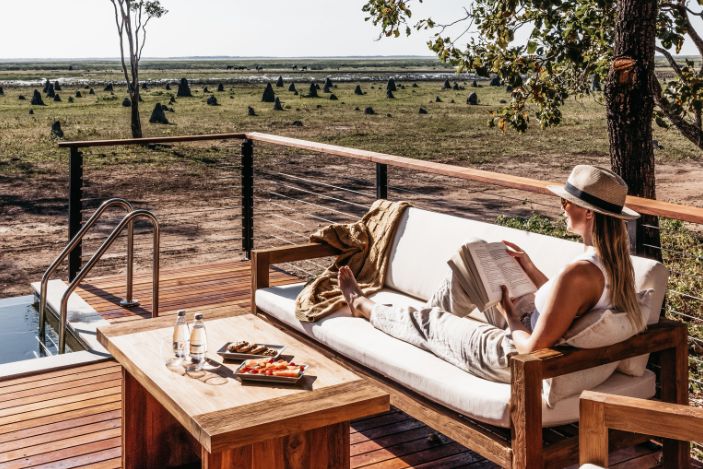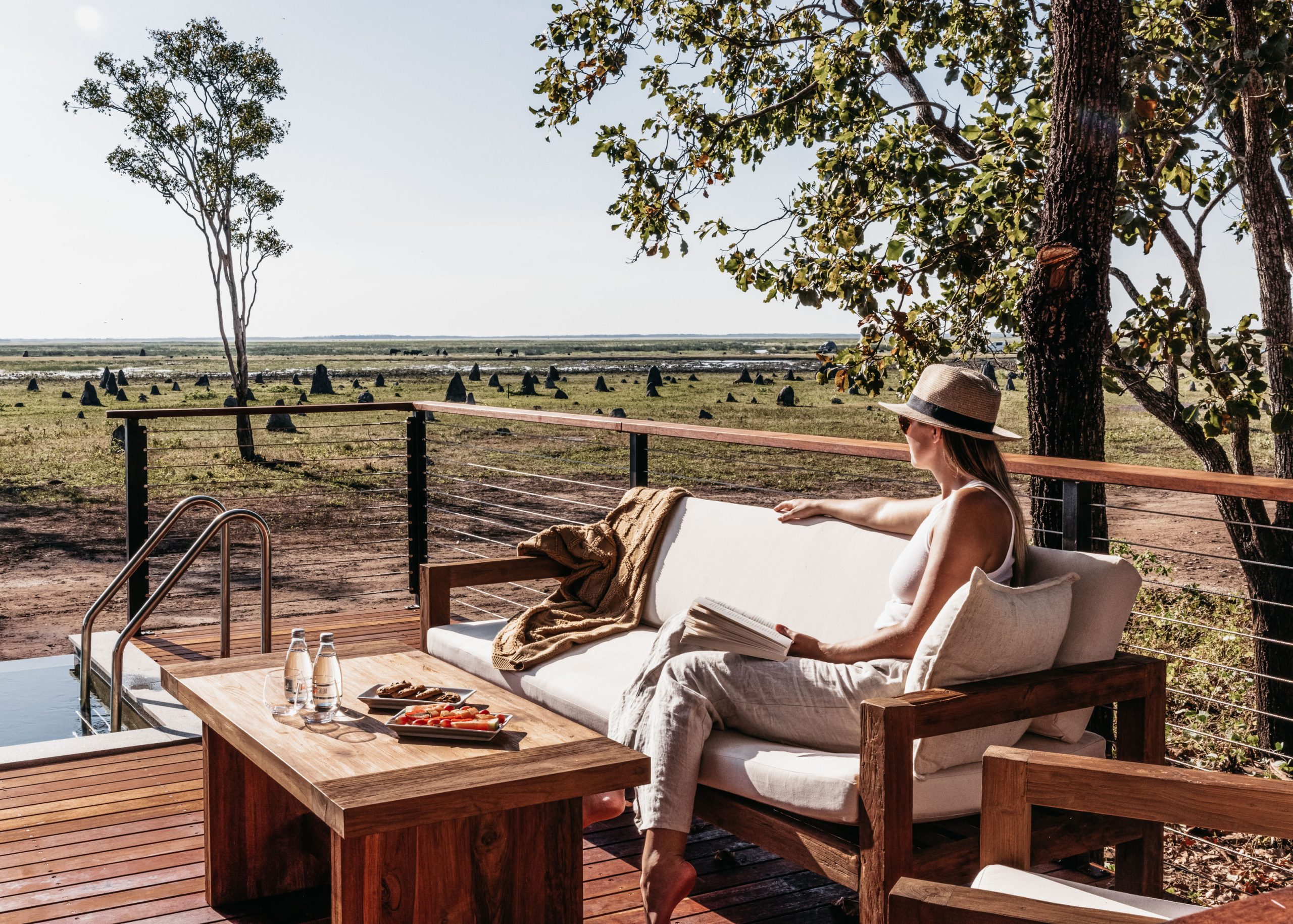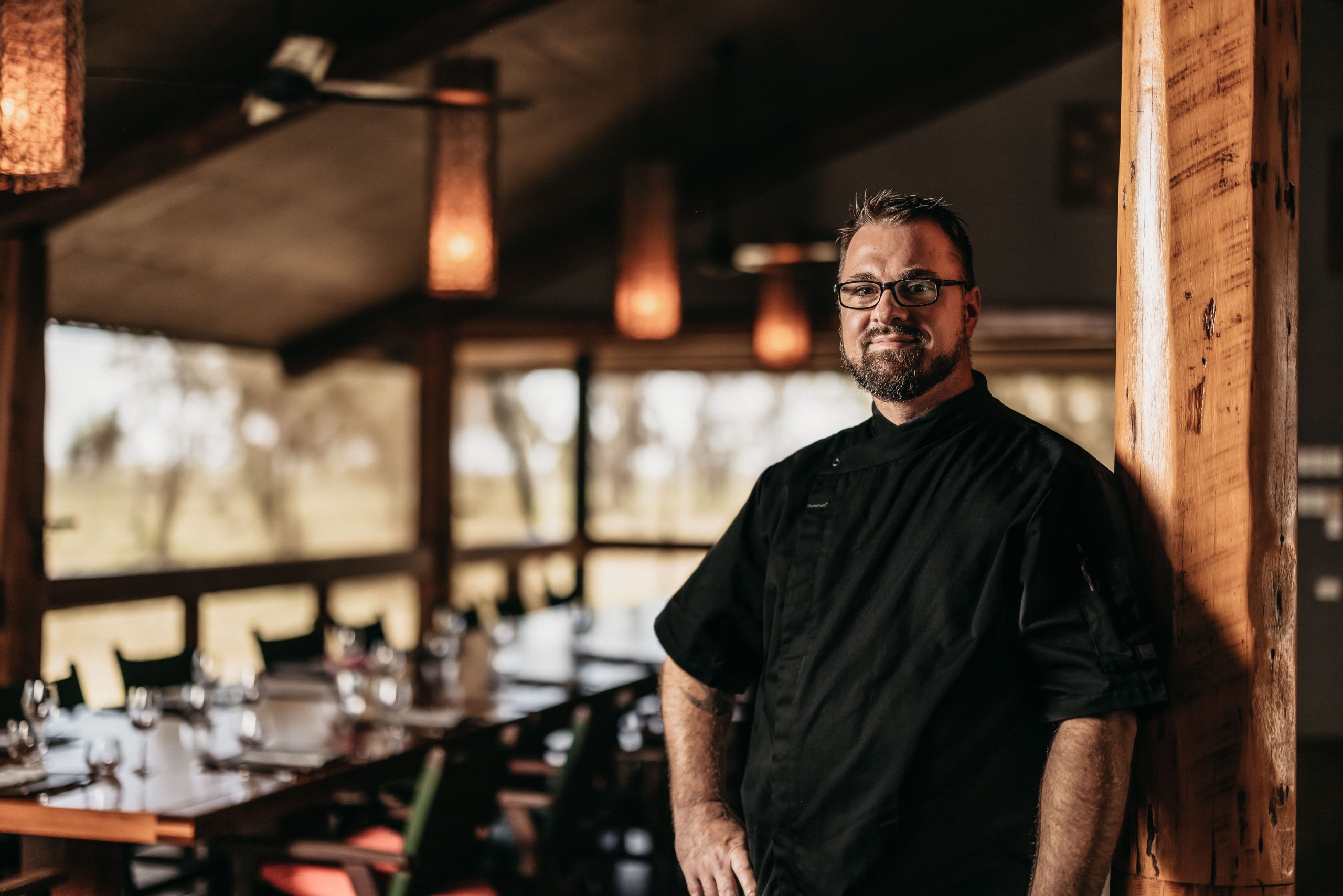 Meet Our Head Chef
A dedicated, passionate chef, Matthias Beer enjoys using local, seasonal produce and bringing flavours together from a wide range of culinary influences. His creations might include paperbark-smoked Barramundi with a desert lime compote, or Kangaroo fillet seasoned with wattleseed and macadamia.